Summer holiday in Ischgl
Head up the mountain and into pure summer enjoyment in Paznaun.
The picturesque Paznaun in Tyrol is transformed into a true summer paradise for nature lovers, active sports enthusiasts and families from May through to October. Conquer the highest peaks of the Silvretta, Samnaun and Verwall Groups, roam on foot through idyllic natural landscapes or experience a pure adrenaline kick on numerous outdoor activities. You can expect a wide range of leisure activities leaving nothing to be desired during your summer holiday in Ischgl.
Nordic Walking
Climbing
Rafting & Canyoning
Paragliding
Skyfly
The healthy walking concept.
Nordic Walking tours through the Paznaun mountain landscape.
Nordic Walking in Ischgl involves exploring the impressive natural landscape of the region with a good walking rhythm and the skilful use of special poles, roaming through romantic forests, discovering wonderful viewpoints and replenishing your energy in the fresh mountain air. The well-marked Nordic Walking routes of varying degrees of difficulty are the ideal conditions for an effective and joint-friendly whole-body workout for active holidaymakers.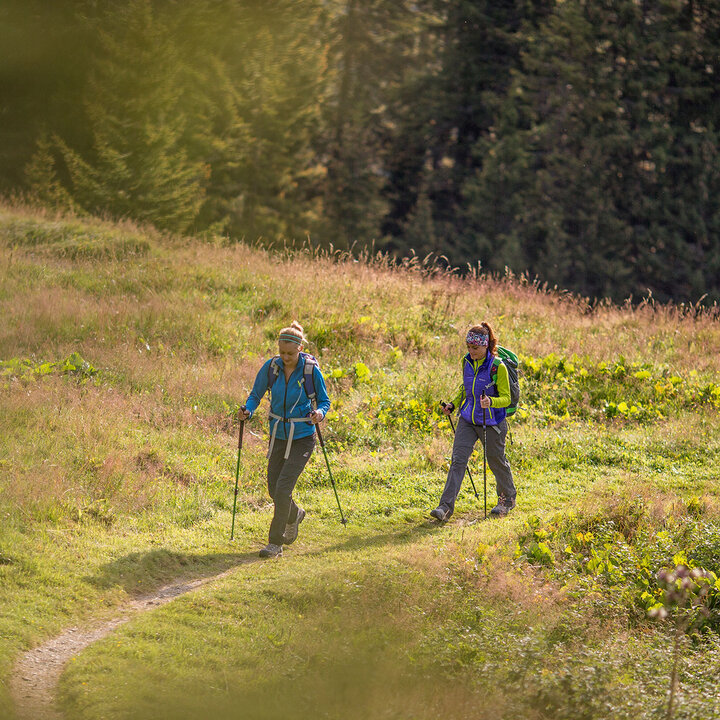 We're going up high.
Ascend proud mountain giants.
The impressive rock massifs of Paznaun are not only an absolute highlight for winter enthusiasts, they also cast a spell on mountaineers during the summer. Both beginners and advanced climbers can conquer the mighty peaks of the Greitspitz and the Flimspitz on two short but tricky via ferratas in Ischgl and are rewarded with a unique panorama. Families and bouldering fans will find a varied range of climbing activities in the Silvapark in Galtür. 175 routes and a children's bouldering park hold out the promise of numerous challenges and great fun for mountain enthusiasts of all ages.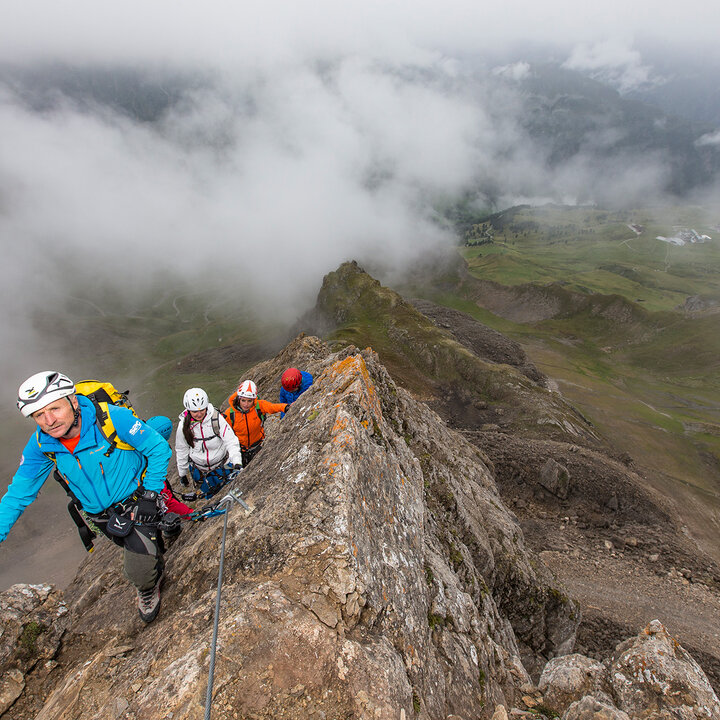 Outdooraction in Tyrol
Experience the element of water up close.
Follow the dynamic course of the water during your active holiday in Ischgl and immerse yourself into the pleasure of exciting gorge hikes and rafting tours. Kitted out in a wetsuit and helmet, you climb, jump and swim with an experienced guide over washed-out rocks and through steep gorges. While rafting, on the other hand, you glide and paddle through wild rapids, splashing white water, tumultuous waves and mighty rocks in Europe's best rafting destination. Discover Paznaun from it's other, exciting side.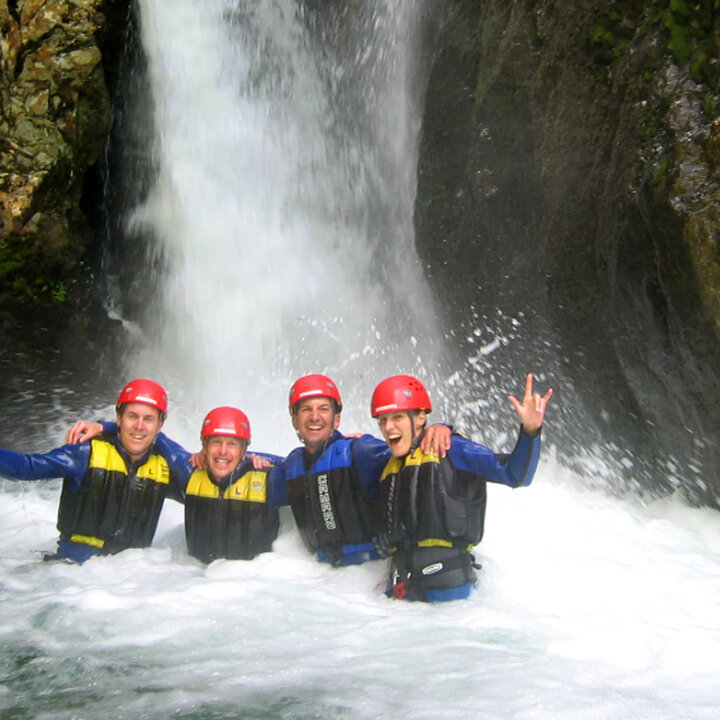 Paragliding in Tyrol
When the dream of flying comes true.
Twinfly is your partner for tandem paragliding in Tyrol: you can fulfil mankind's oldest dream – flying – together with state-certified tandem pilots. Sit back, enjoy the moments of absolute freedom and the impressive views of the Silvretta mountains from a bird's eye view. A pleasant tingle in your stomach and an unforgettable adrenaline kick are of course part of tandem flying.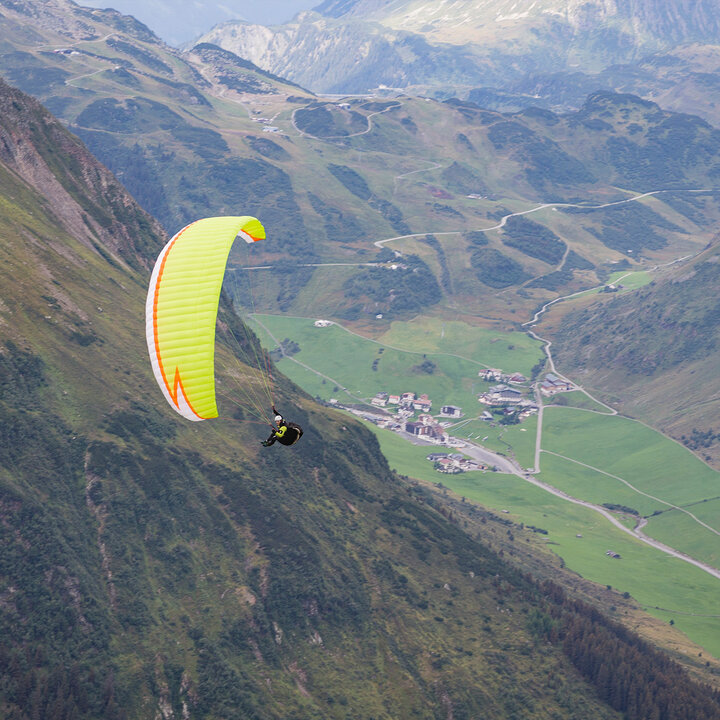 Action & Fun
Take off with the Skyfly in Ischgl.
Look forward to gliding through the Kitzloch Gorge in Ischgl for 2 kilometres, 50 metres above the ground and at speeds of up to 84 kilometres per hour on the Flying Fox. Only with a secured steel cable as your companion, you fly down into the valley alone or side by side with a brave partner. Experience the gripping thrill of a spectacular ride at dizzying heights and impressive views that you are guaranteed to never forget.